NEW design carbon money clip wallet
Material: 100% real carbon fiber
Size: 90*55*15mm
Color: Black/Pattern
Function: RFID prevention
Feature: durable,luxury,long-life use.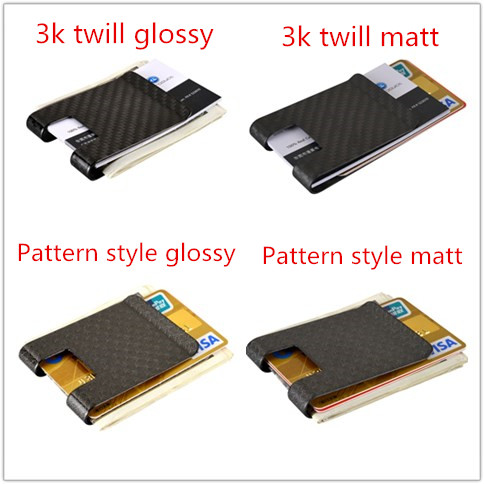 a. Iaeronautical material : 100% real carbon fiber with newest weave style, makes your creadit card holder more luxrious special and unique.

b. Morden for daily use :Stow your credit cards, cash or other valuables in a carbon fiber business card holder and you`ll show those around you that you believe in the concept of security with style.

c. Convenience: Easy to put your card in or out, for the sepecial design.
d. SIZE demension : LENGHT3.54"x WIDTH2.17"x HEIGHT0.59. It can holds more than 12pcs creadit cards or 30pcs business and name card.
e. Guarantee : Surpass your expectations,CL CARBONLIFE money clip, business card holder and creadit card holder will always return to its original shapeand !